Following BREXIT, the UK and EU signed a Trade and Cooperation Agreement (TCA) which came into effect on January 1st 2021. As well as providing much needed clarity and stability, the TCA allows goods to be traded with the EU free of tariffs (import duties) and quotas. HOWEVER, it does not mean that ALL goods can be traded between the UK and the EU free of tariffs. ONLY GOODS THAT MEET THE PREFERENTIAL ORIGIN RULES (PORs) CONTAINED IN THE TCA CAN BE TRADED TARIFF FREE. This has not been well publicised and is therefore not understood by many Traders. These rules vary for different products and are defined by the tariff heading for the goods and are in some cases complex.
New Service: Ask the Export Experts virtual Q&A session – for more info and to book click here.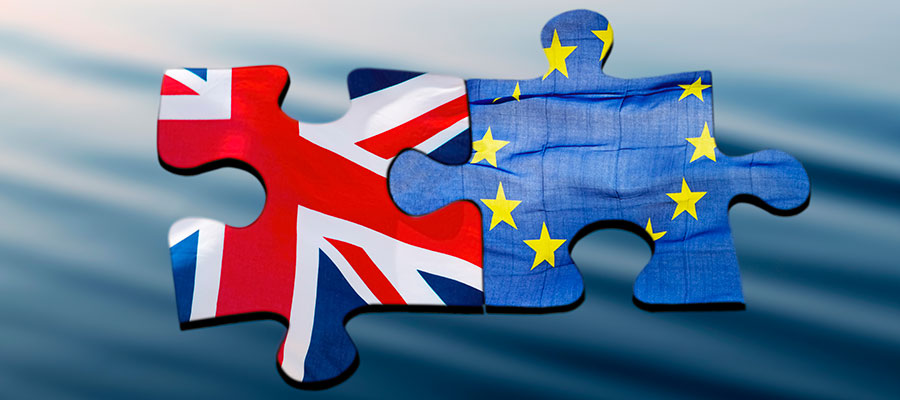 In addition to the complexity of the PORs, there is now also the need for additional documentation such as commercial invoices for all exports of goods together with, in certain cases, other additional documents such as Export Health Certificates (e.g. food products) and Sanitary/Phytosanitary Certificates (e.g. for animal products).
Goods are also required to undergo a formal import or export customs process (which means permission is required before goods can be imported or exported) and for some products further checks are required at the borders.
This all makes the trading environment much more complex compared to before BREXIT and for some Traders, particularly those with little or no prior experience of these processes and procedures, it is a somewhat daunting prospect. We have already seen many examples of problems and delays since the new trading arrangements came into force due to missing or incorrect documentation. The good news is that we are here to help all Traders navigate their way through all this complexity and avoid problems so please read on to learn about how we can help.
Our background and experience
As a private company, Access to Export has been helping companies to export and import for more than 20 years by providing hands-on, bespoke services and support. During this time, we have accumulated extensive and in-depth knowledge and experience, which means we can provide help and support to guide you through the new procedures and processes to ensure you correctly prepare all the necessary export documentation and maintain compliance with all applicable regulations.
How we can help your business
We help by providing the following services:
Commercial Invoice (CI)
The CI is the most important document used in international trade. It must contain all the details of the transaction as well as providing vital information for customs purposes. If you do not have a suitable CI we can prepare a full CI template for you or check your existing CI and provide written recommendations of changes/updates if required.
Commodity Codes (CC)
The CC (also known as the customs tariff code or HS code) is the code that classifies your products for customs purposes. It is therefore vital that Traders use the correct codes for all goods. Some goods are difficult to classify so we can help you to correctly classify your goods.
Customs Declarations
The customs declaration is the process of submitting the details of each import and export to HMRC to obtain clearance (permission) for those goods to leave (export) or enter (import) the UK. The information required and the process of submission is complex. Most Traders engage the services of an intermediary (agent) to handle these declarations due to the complexity. We can arrange these declarations on behalf of Traders. It should however always be noted that the Trader is responsible for the accuracy of the declaration.
Preferential Origin Rules (PORs)
As mentioned above, goods must comply with the relevant PORs to enable tariff free trade. We can identify the rules for your products and help you to understand them so that you can export and import under preference so Traders and their customers gain the benefits of tariff free trade under the TCA.
Incoterms (Delivery Terms)
It has never been more important with EU trade to use the correct Incoterm in your supply contracts to ensure the key responsibilities and costs are correctly and clearly defined for both parties. Incoterms continue to be frequently misunderstood and incorrectly applied. We can help to ensure Traders correctly understand and use Incoterms to avoid unforeseen costs and disputes.
Other Documents
The correct documentation is vital for the smooth and timely movement of goods across borders. We can help you to arrange the correct and complete documents or in many cases we can arrange them for you.
VAT
The treatment of VAT for both imports and exports has changed. We can help to ensure Traders apply the correct VAT treatment for exports and utilise deferment options for handling import VAT rather than paying this at the time of import.
Record Keeping
It is vital that Traders maintain the appropriate records relating to both export and imports for audit purposes. We can help to ensure you keep the correct and appropriate records to avoid any non-compliance issues with future audits.
Telephone and E-mail Support
Many Traders find that they need a readily accessible source of reliable help, information and support to deal with problems and questions that arise, often unexpectedly, as we get used to the new trading environment. We offer responsive and flexible telephone and e-mail support services covering most aspects of international trade so please contact us to find out more and to make use of our knowledge and experience.
How you benefit from our services
Get things right first time.
Avoid learning from costly mistakes.
Avoid delays with the movement of your goods.
Achieve full compliance.
Avoid unnecessary and unforeseen costs.
Get in touch.
To discuss your requirements with us, please use the contact form and we'll get in touch with you. Alternatively, please feel free to call us on either 01223 890767 or 01489 892666 or e-mail us at enquiries@accesstoexport.com
We are always happy to arrange an initial discussion which is free of charge or obligation to talk through the ways in which we can help your business with its international trade.