Import Management Services
We may be called Access to Export, but we also have expertise in importing goods too!
Whether you are using a freight forwarder for large, palletised items or a courier for small, boxed packages, we offer different levels of import management support as follows:
Import Management Air/Sea/Road Freight Services
We offer two support packages for importing using freight – Essential and Complete.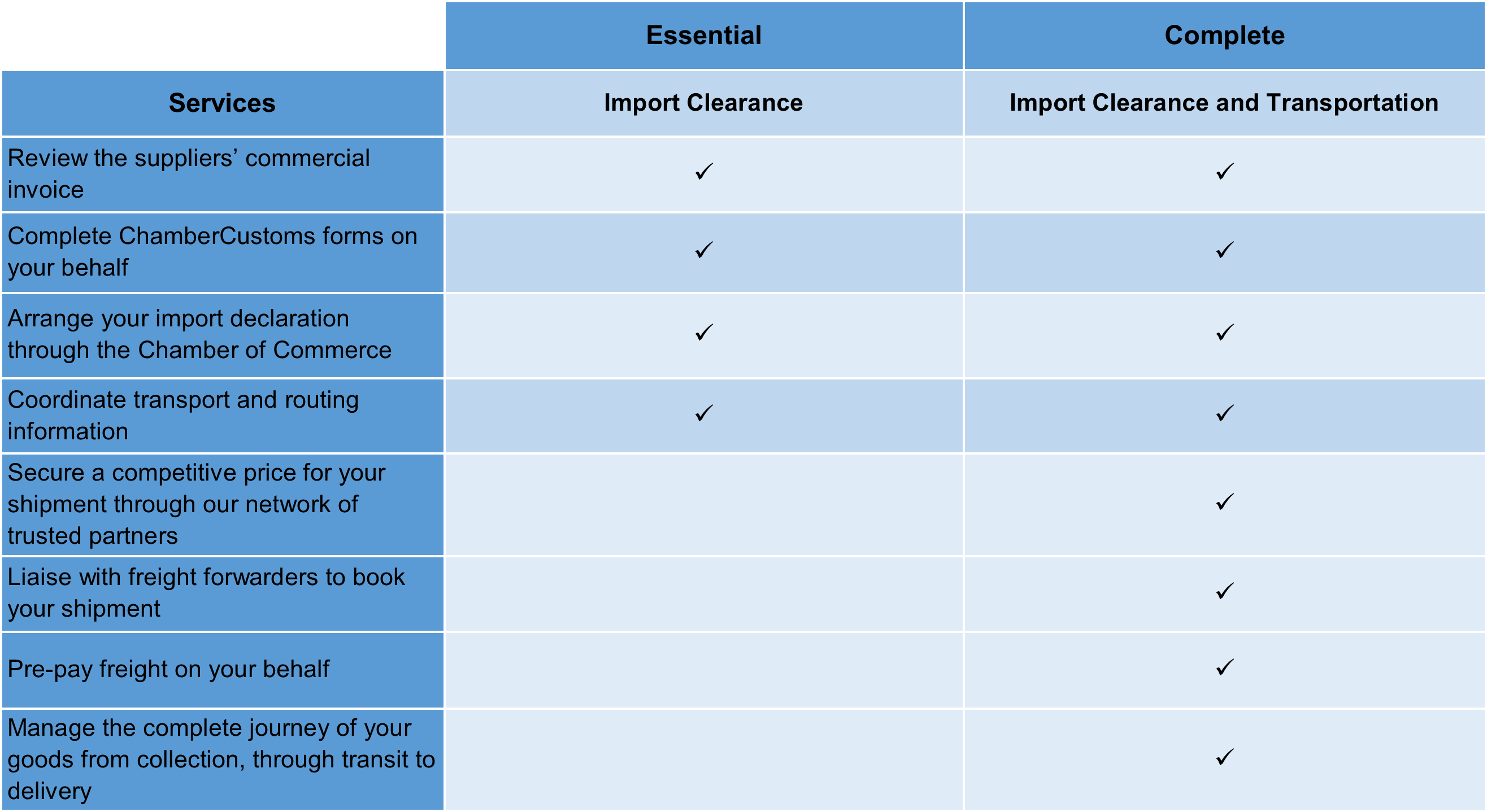 Import Management Courier Services
We offer one Complete support package for importing using couriers.

Outsourced Import Office
We can offer our Import Management Services on an ongoing basis, acting as your own outsourced, but fully integrated Import Office.
We can be set up with your company's email address so your customers see us as part of your business.
Contact us to talk through this option and discuss our fees – discounted service rates are available to clients who take up this option.
Advice and Guidance – Ask the Export Experts
If you want to handle all the practical aspects of your import or export yourself, but just need some advice on commodity codes, preferential origin rules, incoterms or anything else, why not Ask the Export Experts?
Ask the Export Experts is a virtual Q&A session via a video call where you can pose any import or export-related questions to us, meaning we can provide you with tailored, relevant advice and guidance.
Contact us to arrange your session.
Further Information
Find out more about why you should use us or read what our current clients have to say about us.
If you have any other requirements or queries not met by the packages detailed on this page, please contact us or browse our other services using the menu.